Do you want to get into eCommerce but don't know what online business success strategies to adopt? If opening an online business is less risky than a physical store, it remains difficult to make yourself known and create a profitable online business.
Many new entrepreneurs make the same mistakes and get discouraged within months. To help you grow your business on the web and increase sales from your online store, let's review 10 Common Problems or key elements of online business success, When New To online business. You Must consider following key elements of online business success.
Table of Contents
Improve the ranking of the online business site in search engines
SEO is one of the main channels for acquiring traffic in online business and one of online business success secrets. Thanks to organic seo, it is possible to generate up to 10 times more clicks than with sponsored content. Hence the interest in betting on this long-term SEO technique to increase the visibility of your e-shop.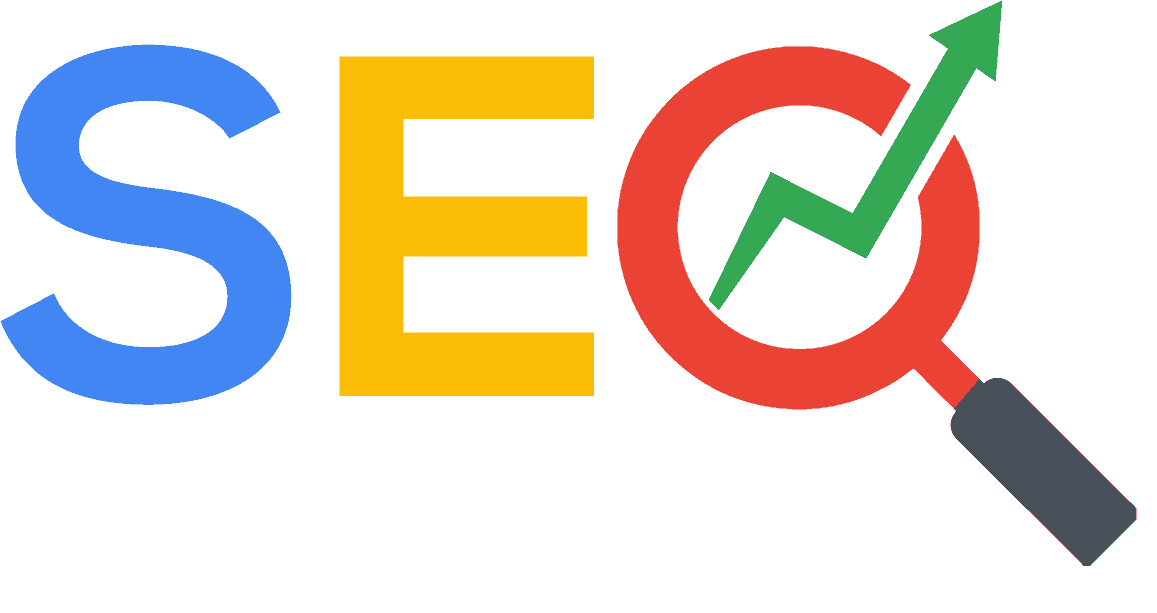 For this you need to create content. Create content that targets the keywords proving that the Internet user is close to the conversation: object+brand+model, shoe brand+size+bag+ color, object+cheap, comparison of products or services …
Consider implementing an SEO strategy on Google
To help you set up an effective SEO strategy for your online store, here are some good practices to follow to properly rank your site on a search engine:
Position yourself on the right keywords using tools like SEMRush, Google Keyword Planner or Google Trends;
Optimize the content of your pages and your product pages;
Use photos and / or videos to improve the SXO of your e-shop;
Optimize the technical performance of your online store;
Develop your content marketing strategy, create content regularly and share it;
Visibility and competition on the web
Unless your offer is ranked in a niche market, your online business store is likely to be in competition with many other merchant sites that sell the same products as yours.
Here is one of the recurring problems of the online business: to succeed in standing out from the competition to remain visible and competitive. Two key elements of online business success are essential to resolve this difficulty:
Monitor the competition and prices to align your prices and your offer with those of your competitors;
Invest in paid search or SEA to give visibility to your e-store in Google sponsored results.
Use Google Ads to launch your online business site
With 80% market share, Google is the leading search engine used in France and around the world. It is therefore in your best interest to use the Google Ads platform to develop the traffic of your online business site when it is launched. The SEA can indeed allow you:
To reach a targeted audience on Google.
To promote your online store to qualified prospects.
To lower the bounce rate and increase conversions.
Promote increased traffic to your online business store.
To present your products directly in the search engines.
Google Ads and competitor brand: good or bad idea?
Any online business using Google Ads has already asked themselves these questions: is it useful to buy the name of a competitor on Adwords? Do we have the right to bid on the name of a competitor or a brand already known?
Even if ethically, this practice is questionable, since 2010 Google has authorized the inclusion of the name of a competitor or a brand in its list of Google Ads keywords.
However, the site editor must respect the following conditions:
The brand name may not be used without the written consent of the owner;
The advertisement must not refer to the products of the named brand;
The term must refer to the ordinary meaning of the term used and not to the mark as such.
Clearly, you need the competitor's consent, but if this competitor has chosen a keyword as a brand name, you can very well create an advertisement targeting that keyword.
Thus, bidding on a competing brand can help develop your presence, limit competition, highlight business operations and increase the click-through rate of your ads.
Boost your popularity on social networks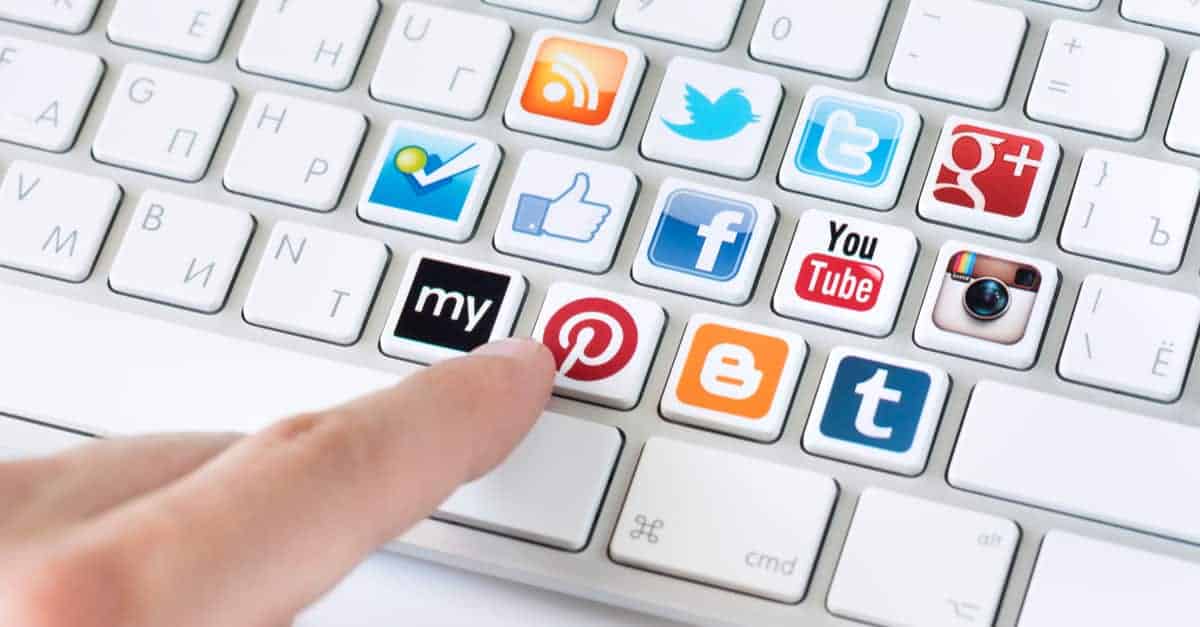 Starting out in online business without having thought of a communication strategy, essential for online business success factors, via social networks is a serious mistake. Before even launching your online store, you need to think about the use of social networks in your digital communication. No need to be present everywhere. Increase your presence where your customers are.
Why use the SMO in online business?
SMO is a digital marketing technique that helps target potential customers using social networks, based on several parameters: gender, age, location, interests.
This marketing technique can help you:
Showcase your products and content.
Find new prospects and expand your catchment area.
Increase your e-reputation.
Increase traffic to your merchant site.
Create an active community.
Analyze your offer to define your target
This is the basic of the online business, but we often tend to forget it: before getting started, it is essential to properly analyze your offer to precisely define your target.
Here are some questions to ask yourself to see more clearly:
What needs does your offer meet?
Who might be interested in your products?
Is your offer intended for professionals or individuals?
Does your offer reach different customer segments?
Increase your conversion rate thanks to CRO
CRO or Conversion Rate Optimization brings together a set of structured methods aimed at the efficiency of your merchant site, from its home page to the sales pages. Ultimately, it aims to orient a website towards a better conversion rate, with a permanent search for results.
CRO software and solutions allow qualitative and quantitative analysis of the marketing actions implemented on an online business store. Among the best-known solutions, there is of course Google Analytics.
CRO is a great way to get to know your targets and future clients better. Thanks to an in-depth and regular analysis of their behavior, their preferences and their problems, you will be able to implement actions to increase your conversion rate.
Finally, the CRO makes it possible to accelerate the growth of an online business site without the need to invest heavily in marketing.
Set up a global digital strategy
To promote your online business site, you should not neglect any track. Among the issues frequently encountered when starting out in online business, that of digital strategy is often one of the most complex. Lack of ideas, fear of doing wrong, poor organization, lack of time, you can be discouraged.
However, it is essential to determine your main communication channels to implement an effective marketing strategy. Blog, newsletter, partnership, videos, social networks, web advertising, it's up to you to determine your strategy. But for that, you must define with precision the message to be transmitted, your editorial line, a publication schedule or your different content marketing formats.
Don't neglect content marketing
Today in online business, offering a good offer or the best products is no longer enough to stand out. Being successful on the internet is also and above all being able to offer the right offer to the right person at the right time. And it's not as simple as you think.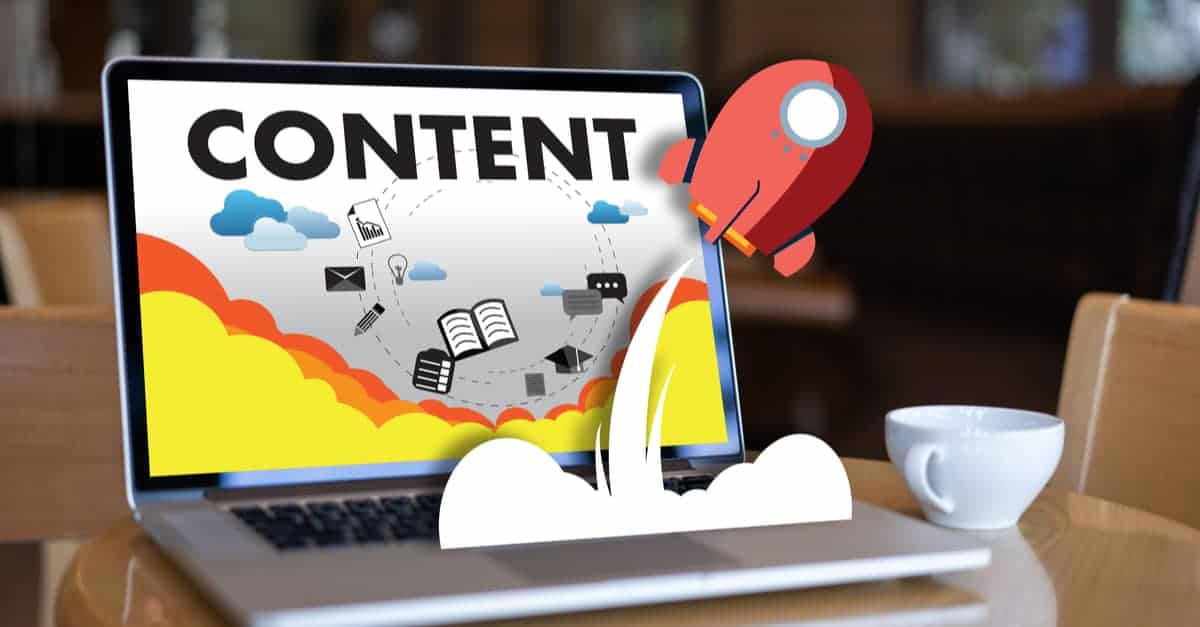 Thanks to content marketing, you can meet this challenge. By offering a rich and relevant content offer to your prospects, you will strengthen your brand image, your reliability and your expertise in a specific area. But you will also increase your sympathy capital and get closer to your customers. Look at the example of the Michel et Augustin brand …
The creation of engaging content also helps promote visits to your online business site and therefore increase its traffic & increase sales of your web store. However, you need to keep in mind that your content marketing needs to drive conversion. Even if your content is made to inspire, advise or inform, it must also be used to generate sales. So don't hesitate to create more personal or branding content in addition to your useful content.
Choose the right platform
There are many digital solutions to host an online store. Free or paid, CMS offer many options and services. This is why it is important to choose your CMS well before you start. Among the most common solutions, we find in particular Shopify, Prestashop or WooCommerce.
To choose your store, define the criteria that you think are important for your own activity. Support, prices, personalization, coupons… what do you really need?
The design and user experience of the online business store
When designing an online modern business site, there are two key elements of online business success that you should never neglect: the design of your store and the customer experience.
The design: if the design of your site does not correspond to your target, you will lose customers along the way. Do not forget that a customer forms his opinion on a merchant site in less than a minute! It is therefore essential to think carefully about your brand identity and the graphic charter of your online store. Remember that the design of a site can be different if you sell high tech products, cosmetics or organic food for example.
Customer experience and navigation: Poorly designed navigation can have a very negative influence on the customer experience and cause you to lose a lot of sales. When designing your website, think of UX design first, that is to say the experience of the user when browsing your store.
Choosing the right KPIs
Thanks to Google Analytics, it is very easy to track and analyze the statistics and performance indicators of your website. You still have to choose the right KPIs to follow.
Often, online business newbies put too much emphasis on the issue of traffic, leaving aside the conversion that is essential. Indeed, there is no point in attracting low-qualified traffic that will not generate sales behind.
Webmarketing glossary for online business
SEM or Search Engine Marketing refers to all the techniques aimed at optimizing the backlinking of a website in search engines. The SEM is in fact the SEO, the SEA and the SMO.
SEO or Search Engine Optimization brings together a set of on-site and off-site methods that aim to improve the ranking of a web page in search engine results.
SEA or Search Engine Advertising is equivalent to paid backlinking which increases its visibility by ranking a website among the paid results of search engines, via a system of advertisements and auctions.
SMO or Social Media Optimization refers to all the strategies aimed at promoting an online business site or a brand via the various social networks.
SXO or Search Experience Optimization can be defined as the combination of SEO (Search Engine Optimization) and UX (User eXperience). This technique aims to both improve SEO and conversion.
CRO or Conversion Rate Optimization is a technique that aims to promote the percentage of conversion rate of an online business site to trigger an action or a sale.
When starting out in online business, the mistake would be to focus all your efforts on your store and neglect its promotion through content marketing and advertising. Regularly publish impactful content that will attract the attention of your target customers.
Create a store with an attractive design related to your domain. Finally, forge a real link with Internet users who are passionate about your field of activity or potential buyers by forming a community on social networks.
Conclution: online business success strategies
Online business success factors are the key elements that determine the success of an online business. These factors include a well-defined target market, a clear business model, a strong brand identity, effective marketing strategies, and a user-friendly website.
A well-defined target market is essential for any business, and this is especially true for online businesses. Knowing your target market helps you to tailor your products and services to meet the needs of your customers, and to create effective marketing campaigns that will reach your target audience.
A clear business model is also crucial for online business success. This means having a clear understanding of how your business will generate revenue and make a profit. Whether your business model is based on selling products, providing services, or generating advertising revenue, it is important to have a solid plan in place.
A strong brand identity is also important for online business success. Your brand is what sets you apart from your competitors and helps you to establish trust and credibility with your customers. This can be achieved through a strong visual identity, consistent messaging, and a clear brand voice.
Effective marketing strategies are also crucial for online business success. This includes developing a comprehensive digital marketing plan that includes search engine optimization, social media marketing, email marketing, and content marketing.
Finally, a user-friendly website is essential for online business success. Your website is often the first point of contact between you and your customers, so it is important that it is easy to navigate, visually appealing, and provides a seamless user experience.
In conclusion, online business success factors are crucial for the growth and development of any online business. By understanding and implementing these factors, you can increase your chances of success and take your online business to the next level.