If you want to get some benefits from your website, you should be interested in UX Design or User Experience. The more positive this experience, the more users, your potential customers, will agree to click on your Call to Action buttons. That's why you have to optimize UX Design, but how exactly do you go about it? In this article, we'll learn about the importance of UX Design and how to apply it on a website.
Table of Contents
What is UX Design?
UX Design brings together all the digital tools / growth hacking technique that help improve the User eXperience. It must be the very essence of the site since it is he who will allow you to develop the first bases.
This is the job of the UX Designer, the person who has to make sure that all features and CTA buttons are working properly. Every professional, keen to create a website for his company in USA or elsewhere in word, must think about it before even launching the creation of the site or developing the first sketches.
UX Design: one of the fundamental pillars of a website
As soon as the idea of ​​creating a site comes to your mind, you already have an idea of ​​what it might look like once up and running. You are necessarily already thinking about a background color, a font style, the location of the menu, the different categories to create, the display style of your pages … All this is part of what is called design and the design itself is part of the graphic charter of the company to be promoted.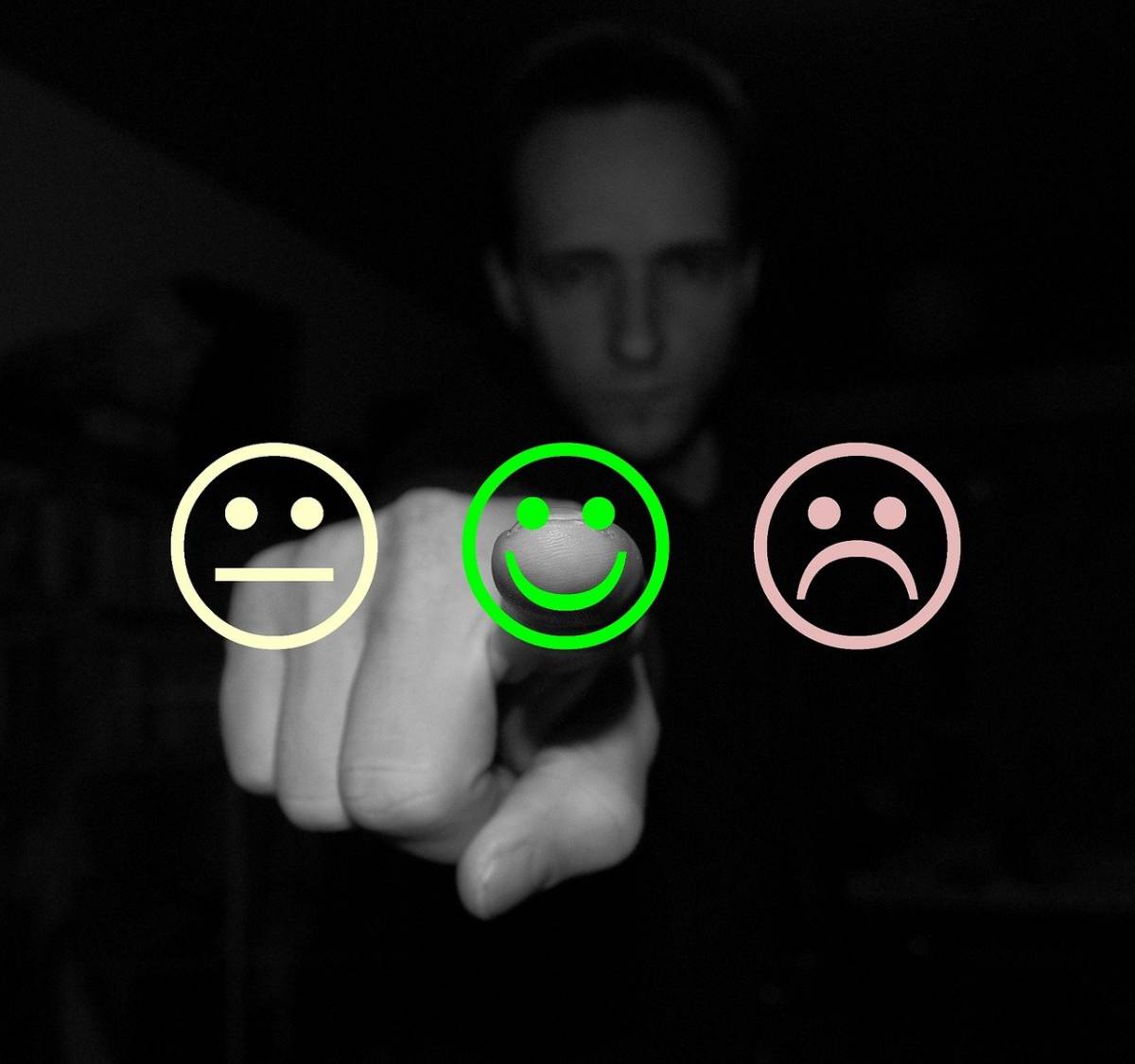 Did you know that just paying attention to all these details already influences the future user experience? Because yes, Internet users want to see sites that are pleasant to look at, to consult and on which they like to navigate by going from one page to another.
Therefore, design of website should never be overlooked and we even encourage you to think about it from the start. Try to opt for a relevant UX Design of website that matches your industry and that conveys your messages effectively.
Why is UX so important?
Have you ever had unhappy customers who came back to buy from your store? Have you ever seen internet users who were disappointed with the site's primary appearance and yet continued to browse the site? Have you ever seen customers who are unhappy with their meal come back to eat at the same restaurant? The answer is no to all three questions.
Why ? Quite simply because an unhappy or dissatisfied customer has had a negative user experience and no longer wishes to experience such a disappointment. To do this, he will simply avoid entering the shop / restaurant again… which has disappointed him.
On the web, Internet users act in exactly the same way. If they come across a site and from the first glance it does not appeal to them, they will close the tab without even viewing the content of the page. If they find a product page and want to order without seeing the Order or Buy button, they won't waste time looking for it. They will close your site and go buy elsewhere.
To avoid these negative scenarios, we carefully apply UX Design. The latter's missions are to attract attention, to seduce Internet users, to keep them longer on the site, to get them to take action and to bring them back later.
What are the elements to take into account to apply UX Design?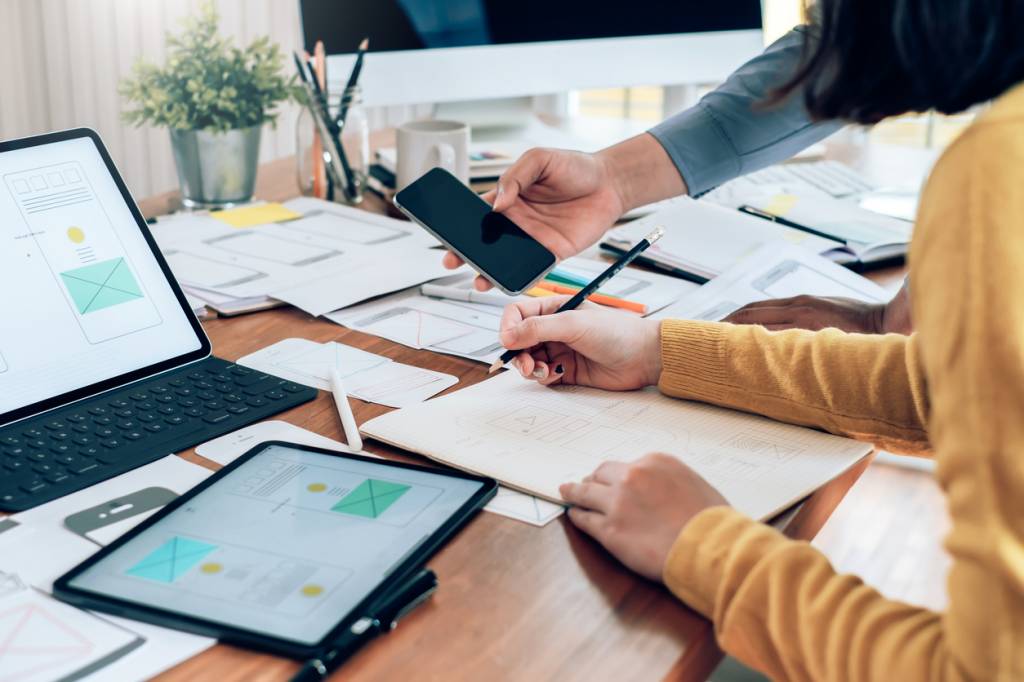 UX Design: how to apply it to your website?
All the elements that could positively influence the decision of Internet users must be taken into account. As part of UX Design, don't forget to take care of:
The visual and ergonomics of the website:
The visual is the best way to communicate. It is more expressive than words and texts, so taking care of this aspect already allows you to direct your future customers to the action you expect from them. By offering a visual pleasing to the eye and an ergonomic site, the Internet user will not be content to consult a single page of the site, but several.
SEO of the site:
Even if overall, we are talking about design, note that the netlinking of the site is also an important way to improve the UX. We advise you to combine organic backlink building (SEO) with paid backlink building (SEA). These two SEM methods are complementary since if the first gives slow, but lasting results, the second gives fast, but ephemeral results. In both cases, they improve the experience of your users on your site since it involves the insertion of beautiful images, the use of relevant keywords, the publication of pleasant texts to watch and read, the use of Hn tags …
Media:
Today, Google gives priority to Mobile Friendly sites. Moreover, all new sites automatically go under Mobile First indexing. Thanks to this, Internet users can access your entire site from their smartphone. This is a very important fact since nowadays, more than half of Internet users are mobile users. Providing a site that is accessible and displayed quickly on mobile devices should be one of your priorities.
Even if we must focus on mobile, we must not forget the other media, namely the desktop and the tablet. Admittedly, they are little used, but we continue to use them to connect to the Internet. This is why, in addition to being Mobile Friendly, your site must also display correctly and quickly on computers and tablets.
The sales funnel:
For an Internet user to place an order quickly, you must offer him a short sales funnel, which summarizes the essentials. At every step, he should feel supported and of course, you should make your CTA buttons visible.
The site tree:
It is important to take care of the tree structure of the site since it will serve as a common thread for visitors. It must be clear, but also short enough not to make them lose patience. Just like the sales funnel, if the path is too long, Internet users will turn back and never reach the desired page with the CTA button there.
Therefore, always make sure that the final landing page is after three clicks at most. And to facilitate navigation on the site, do not forget to create a breadcrumb trail to remind visitors of the way back.
UX Design, User experience: tips to improve it
It is not enough to have a well-stocked website to say that Internet users will be won over. Indeed, when we want to progress in the world of the web, meeting the requirements of search engines is important, but it is not the only point to focus on. It is also necessary to succeed in seducing Internet users since in the end, they will have the last word as to the relevance of a page or not. In web jargon, this is called "User eXperience" or "User experience" also known by the acronym UX. Here are some tips to improve the UX Design of your site.
What will define the UX Design of a site?
We can say that the UX of a site is quite subjective since it will be defined by:
the emotions of Internet users who, seeing your site, will say "wow" or "blah". This reaction will be generated by different criteria, starting from the design of the site, the quality of the images, including the relevance of the content, etc.
the ease of use of a site: we tell you over and over again, Internet users do not like a site to take several seconds to appear. They like that the page is displayed in the first 10 seconds which come after the click, they like to reach directly to the page which interests them in a single click,… As a result, we put an end to too heavy sites which will register more bounce than conversion and the long process to reach the content sought.
The user's feeling will then be the point that will weigh heavily on the UX Design of a site. To know your current UX, you can launch a heuristic evaluation to evaluate yourself or simply put into practice the following tips …
Think Mobile First
It is not without reason that the giant Google has decided to direct all new sites to the Mobile First Index. For this search engine, the sites indexed in mobile version are those to be favored since they have the capacity to be displayed quickly and completely in a few seconds and this, on any medium: mobile (smartphone, tablet, PC, …).
It should be noted that this new indexing was designed for mobiles, namely smartphones and therefore mobile users, a community that continues to grow.
For new sites created recently, mobile indexing is therefore automatic, while for older sites, you should think about editing a mobile version if Google has not already done so. Check your Search Console regularly to see if you've gone mobile or still not.
For Better UX You can use our premium responsive Template for evolutionscript v5.9.3.
The formula to remember: responsive site = better UX.
Opt for lighter images
This tip follows the responsive site and its UX Design. For a page to make you want to read on, the reader must already be able to see beautiful images that appear in no time. For this to be possible, you have to pay attention to their weight.
When we adopt Mobile First, we choose images of a few KB, but of good quality. Readers don't like pixelated images.
If you want to use photos that you have taken, but unfortunately too large, there are many plugins today that allow you to reduce them quickly.
Adopt a clean design
The minimalist trend has also taken over the world of the web since these days, Internet users appreciate simple things and clean lines. To improve the user experience, we therefore avoid bling-bling, overflow of pop-ups, excess animations and overly complicated fonts.
As in decoration, we think minimalist and as in content marketing, we want content that is pleasant to watch and read. In these contexts,
we keep only three colors of the rainbow that we will find in all your pages. No need to do blue-white-red here and green-yellow-blue there. We remain faithful to the adopted color code and even to the accent color chosen for the links and call buttons. This makes it easy for readers to navigate.
we remain faithful to the same font for all titles, subtitles and even texts inserted in photos. This immediately creates a beautiful harmony that seduces.
we adopt a graphic charter and stick to it: this allows you to create a visual identity thanks to which your readers will recognize you everywhere.
we avoid long blocks of text that never end and we cut them into paragraphs spaced with beautiful images, videos, infographics, …
Think about interactive design
Interactive design is also on the rise, as Internet users like to associate a playful and immersive image with the web. As a result, if you have the means, invest in motion design with animated logos, videos to present the products, etc. Internet users love it because it saves them time.
And if the budget is tight, stick with the clean design for now and invest later.
Use an ergonomic site
The ergonomics of a site are reflected as follows:
a slogan or logo located at the top left of the page
a home page which immediately gives a precise idea of ​​what the site contains
rather short breadcrumbs, because beyond three clicks, Internet users prefer to switch to another site
a highly visible and operational research tool, …
When arriving on your site, the Internet user must be able to easily access all your pages and immediately know what you are offering.
Multiply interactions with internet users
A conquered Internet user who will come back to your site is an Internet user who will easily interact with what your site offers. To spark this interaction, there are a number of tips that can be used:
the internal mesh that complements the content being read
call-to-action buttons placed at the right time and in the right place
a conversion tunnel that is not too long and whose stages are displayed quickly and clearly
of quality content, relevant and varied
real solutions and answers to the expectations of Internet users
a language that appeals to the reader
the possibility of leaving comments or using the chatbox, …
Apply the GDPR
The General Data Protection Regulation or GDPR has a strong influence on UX since it gives Internet users confidence.
As a result, your identity and that of your company should no longer be a mystery to your readers, your forms to be filled in should be short and not request sensitive information, cookies and legal notices should be easily accessible, …
Keep in mind that once you build trust with your readers, they will come back regularly.
Play on emotions without disappointing
Since UX Design relies heavily on emotions, you have to know how to strike a chord with Internet users without disappointing them. To do this, you have various tools such as storytelling or copywriting.
Be careful not to overdo it, however, because the web is not the imaginary world. If Internet users go there, it is to find concrete answers so we appeal to emotion while remaining in the pedagogy.
Internet users love content that guides them, that introduces them to specific sectors, that shows them the path to take, etc.